Academic Profile
In this article, we will be covering your academic profile.
---
Your academic profile is the most important aspect of your scholarship application process. Institutions will be able to view your academic profile when you apply for their scholarship. It is important that your academic profile stays up to date.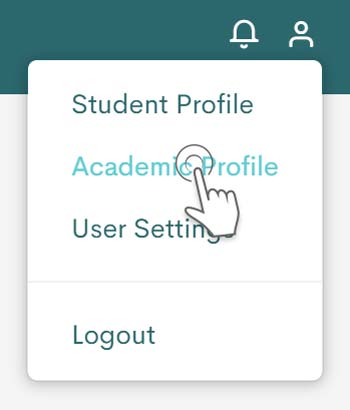 Access your academic profile by hovering over the user icon and clicking the academic profile button located on the top navigation bar towards the far right.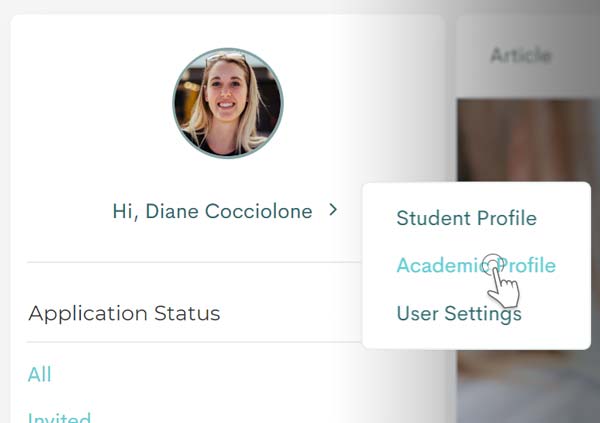 Alternatively, you can access your academic profile by clicking on your name below your profile photo located on the left bar navigation menu in your dashboard page.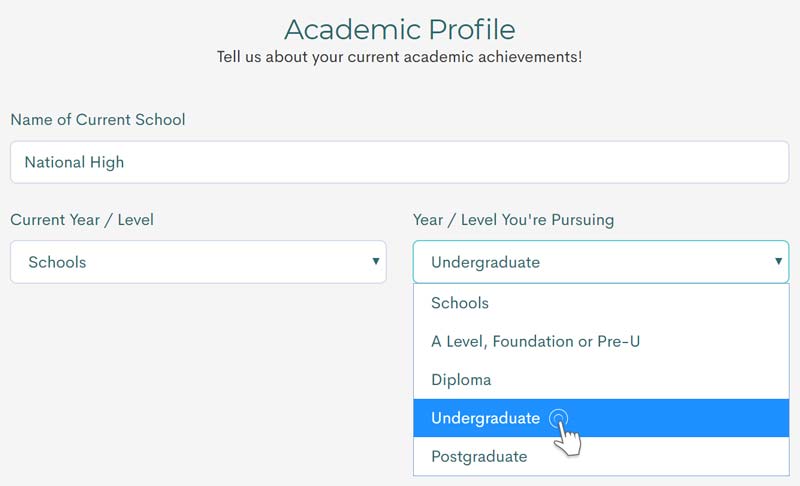 Fill in the name of your current school or the school that you have most recently graduated from. Select your current education level and the education level that you are looking to pursue so that institutions can ensure that their scholarship is suitable for you.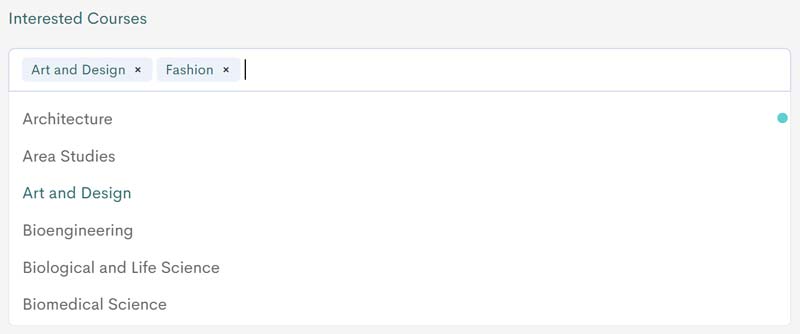 Select the course that you are interested in by selecting the course within the dropdown menu or typing the course name directly into the input field. You can make multiple course selections.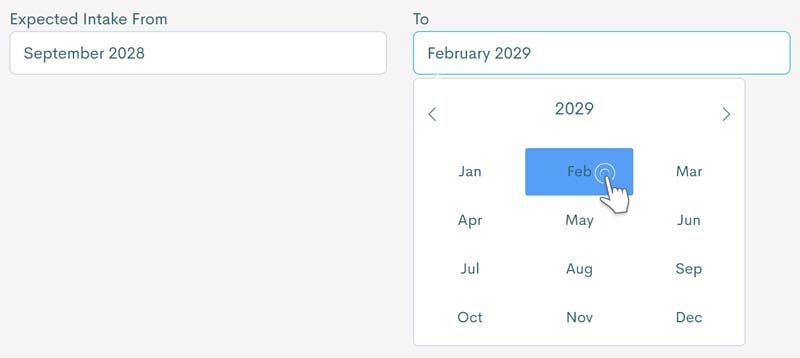 Select an expected intake period. This should be kept up to date when necessary.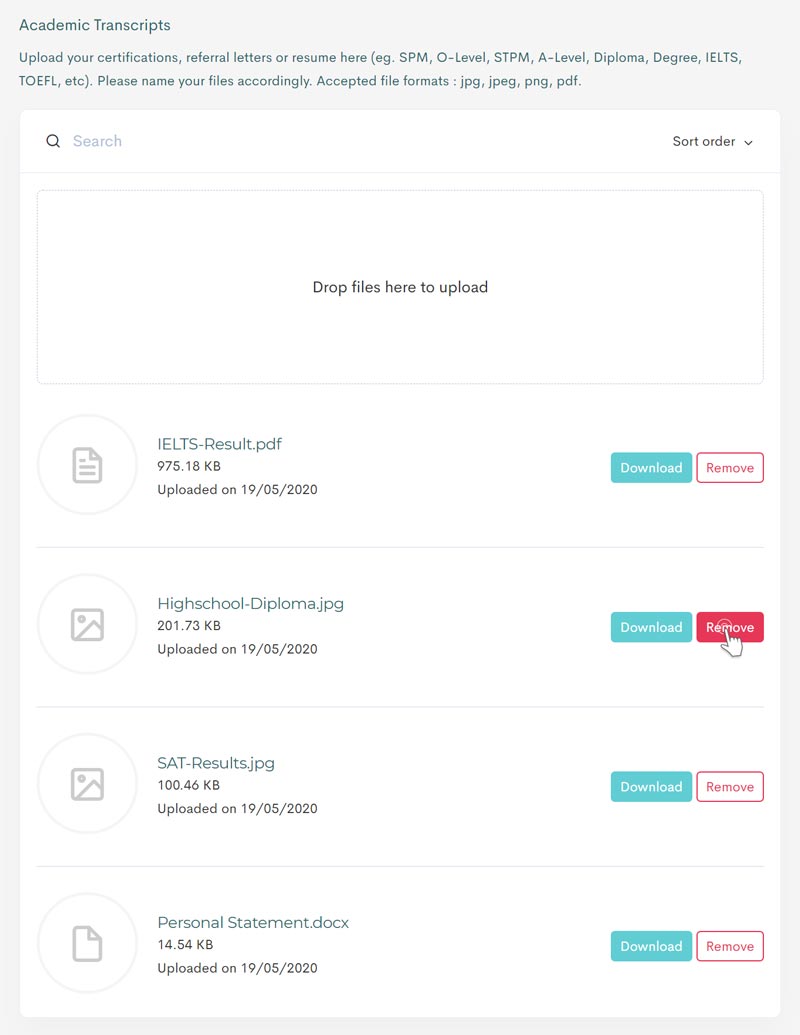 You should also upload your academic transcripts and any additional certificates that are required. Please ensure that these documents are clear and named accordingly. Our suggestion is to scan these documents with a scanner instead of uploading photos of the documents. You can remove an uploaded document by clicking the remove button.
Click the update button to save your academic profile.
---
Prev Article - User Settings
Next Article - Dashboard Overview