Scholarship Benchmark Test
This article will introduce the Scholarship Benchmark Test.
---
Our Scholarship Benchmark Test (SBT) is an independently created test that you can take as an additional way to prove your skills. You can find more information regarding the Scholarship Benchmark Test in the Test page.

Access the SBT page by clicking on the "Test" button on the top navigation menu.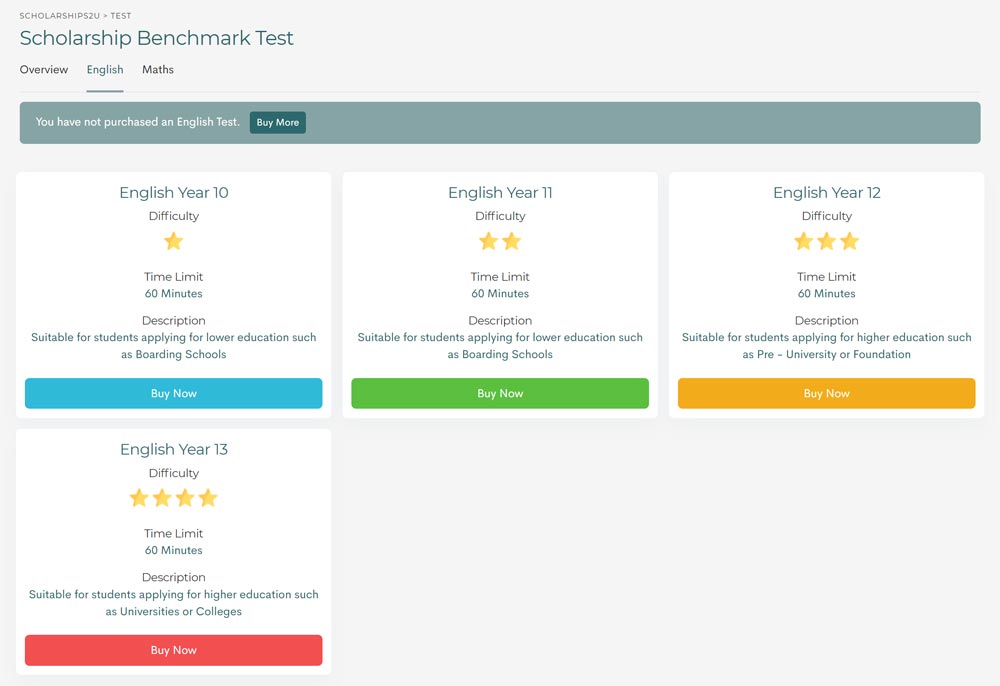 These are Scholarship Benchmark Tests you can take. They are sorted by subject. Before you can take the a Scholarship Benchmark Test, you will need to purchase the test. Click on the "Buy More" or "Buy Now" button.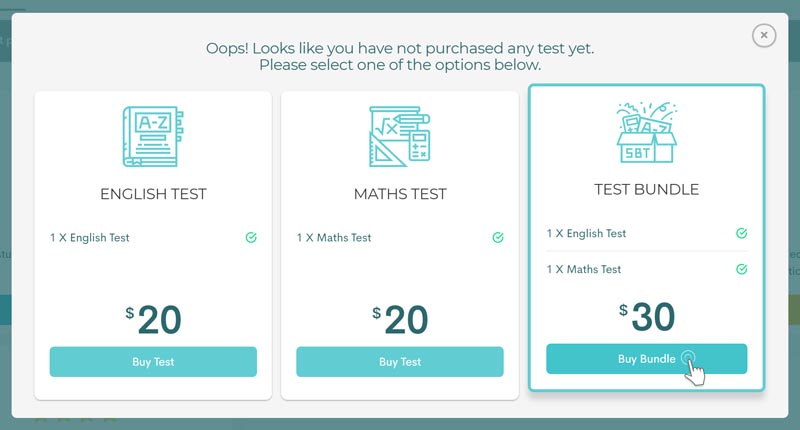 Here, you can select the subject you would like to purchase and sit for.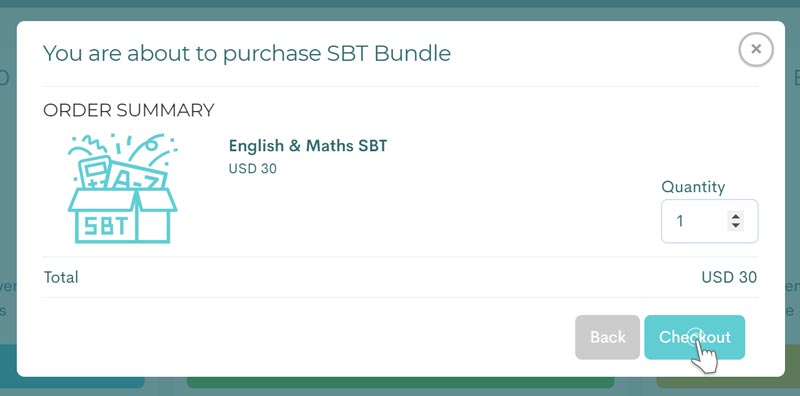 Next, you can change the quantity of purchase before proceeding to the checkout page.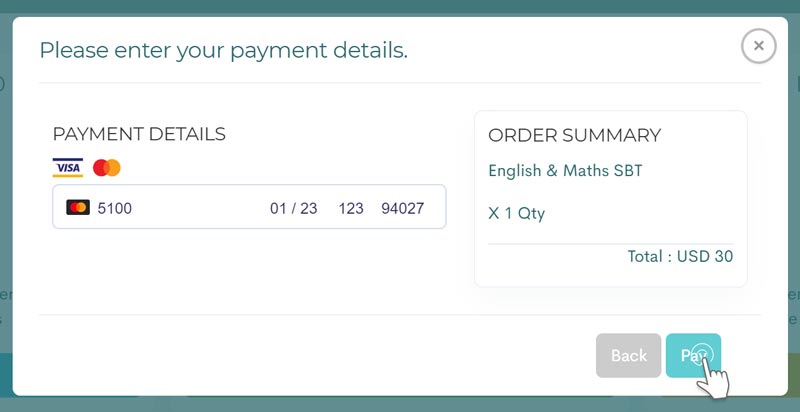 Key in your payment information and make your payment.

After a successful transcation, you can sit for the Scholarship Benchmark Test that you've purchased.

Each subject tab will show the number of times left for you to sit for test. This is based on what you have purchased.
Be sure to choose the correct test that is required for your scholarship application. Click on "Start Test" to begin your test.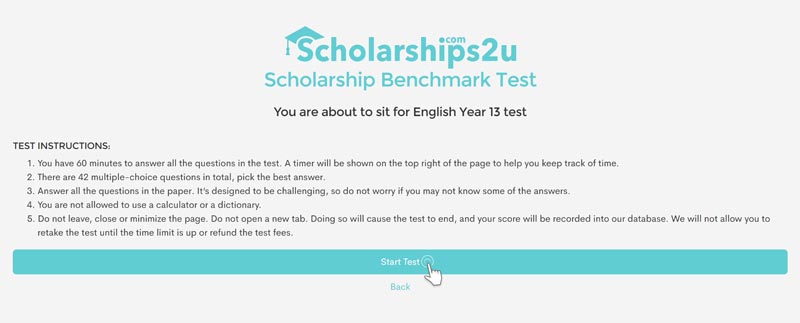 Before starting the test, you will need to read through and fully understand the test instructions. Click "Start Test" to begin test.
It is important to note that you will not be able to go back a page, refresh the page, or close the page. Taking these actions will automatically complete your test. You can also choose to prematurely complete your test by clicking on the "Complete Test" button.

Once you've completed your test, you will immediately receive your test results.
Your test results will also be shown on the test card in the Scholarship Benchmark Test page
You will only be able to retake the test after 30 days. Your latest results will be reflected everytime you retake the test.
---
Prev Article - Messaging
Back to Help Center