Message Module Features
This article will cover core features within the Message Module.
---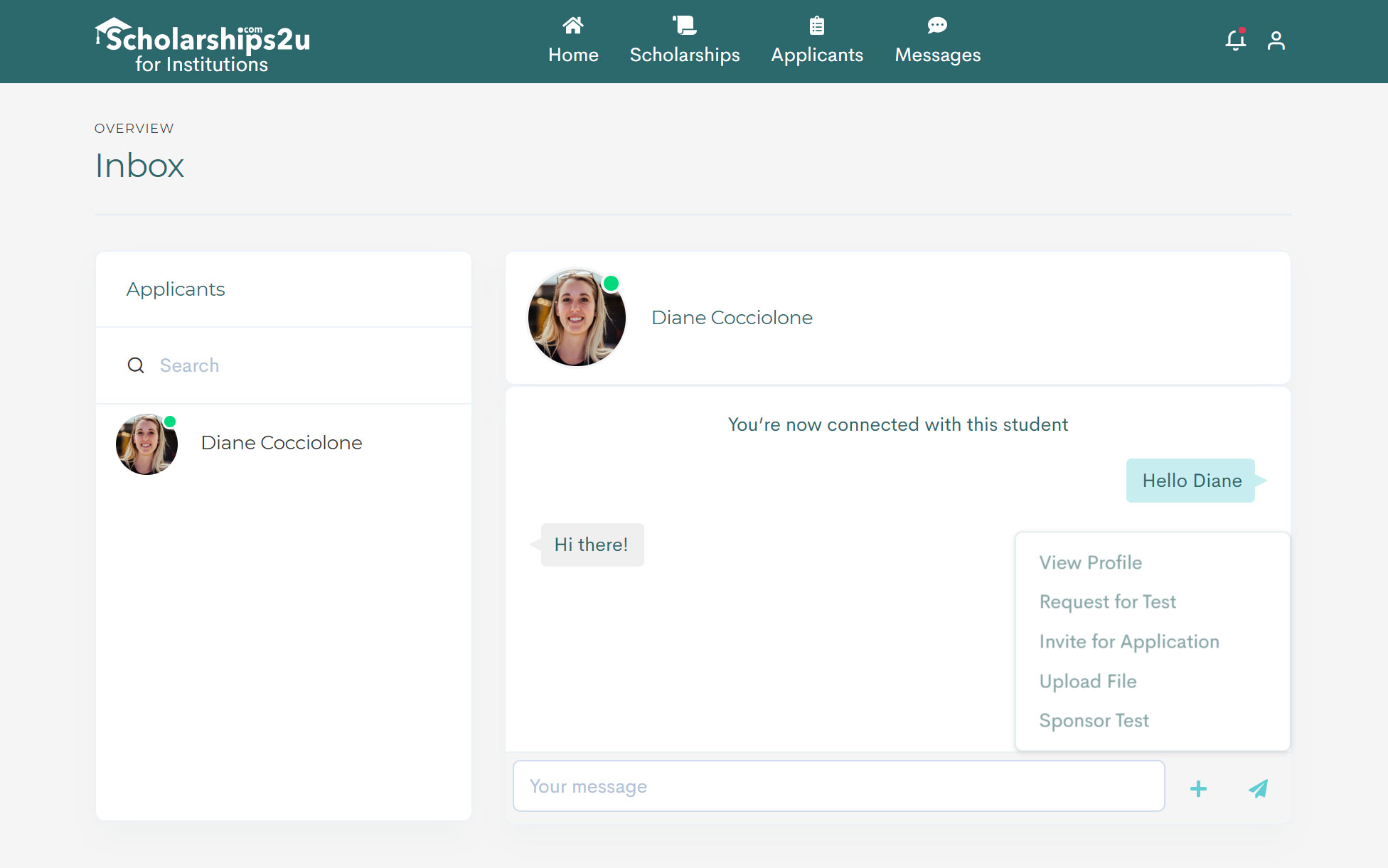 You can ask the applicant to provide more information or arrange an interview with them via our messaging module. Please ensure that all your communications are conducted on our messaging module so that you and the applicant have a clear record of the exchanges. There are five core features that makes up the Message Module.
View Profile
This allows you to view your applicant's details and academic transcript from within the Message Module without having to leave the page.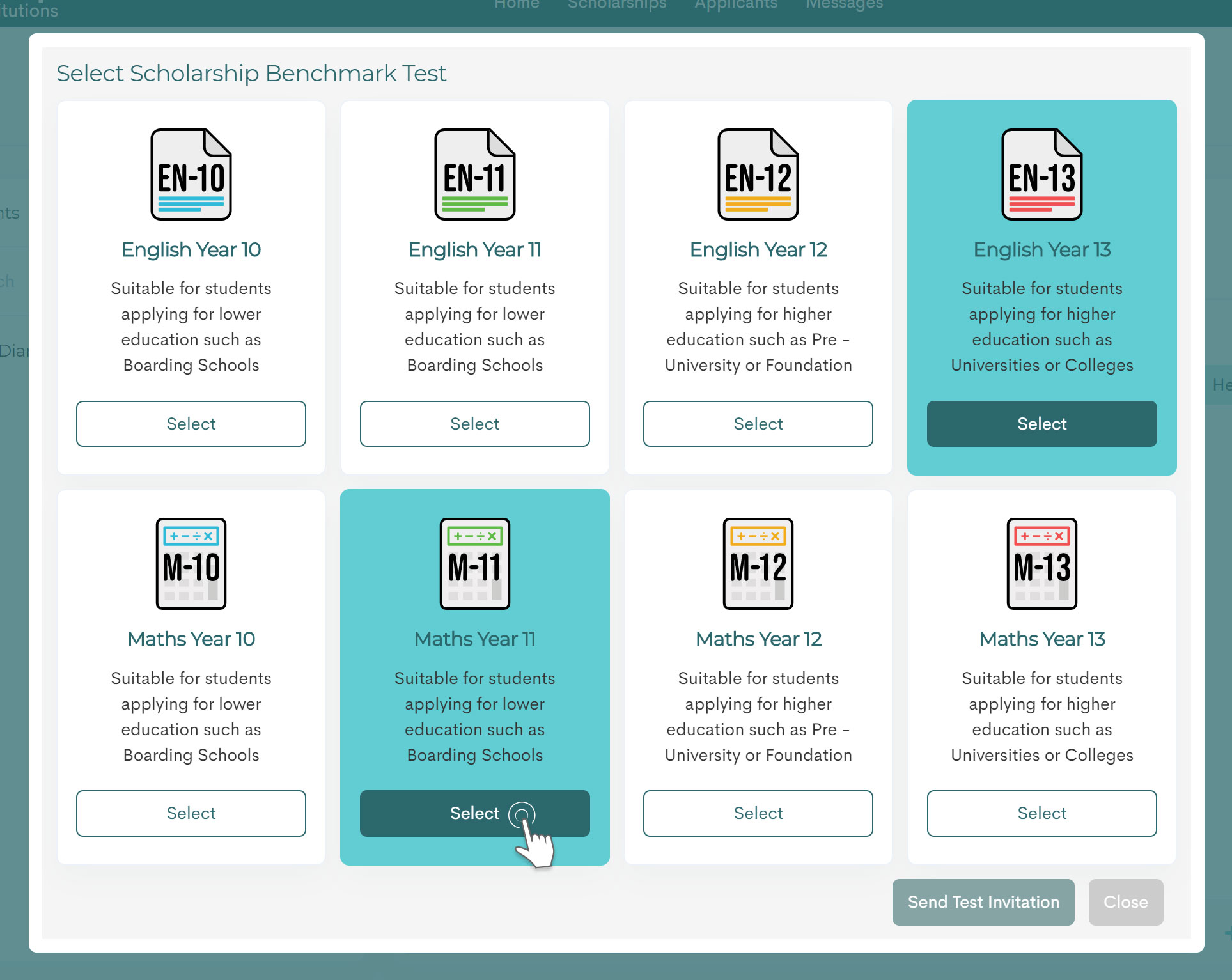 Request for Test
You can request your applicant to sit for a test with the difficulty of your choice.

Invite for Application
If you find out that the applicant is more suited for a different scholarship your institution is offering, you can invite them to apply for it.
Upload File
Use this to send files to your applicant.
Sponsor Test
You can choose to sponsor your applicant to take the Scholarship Benchmark Test of your choice.
---
Prev Article - Message Module Overview
Next Article - Scholarship Benchmark Test